In this article, you are given the step by step instructions on how to order ProArgi-9 Plus and other Synergy WorldWide products. Many sellers are using platforms like Amazon or eBay to sell ProArgi-9 Plus.
It is better to order directly from Synergy WorldWide or from authorized distributors. In this post, you will find three main reasons why not to buy Synergy's products from Amazon, eBay or any other Internet auction/shopping site.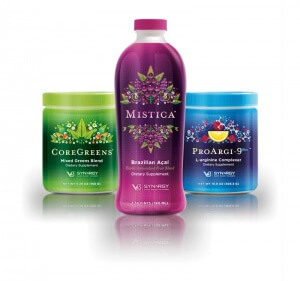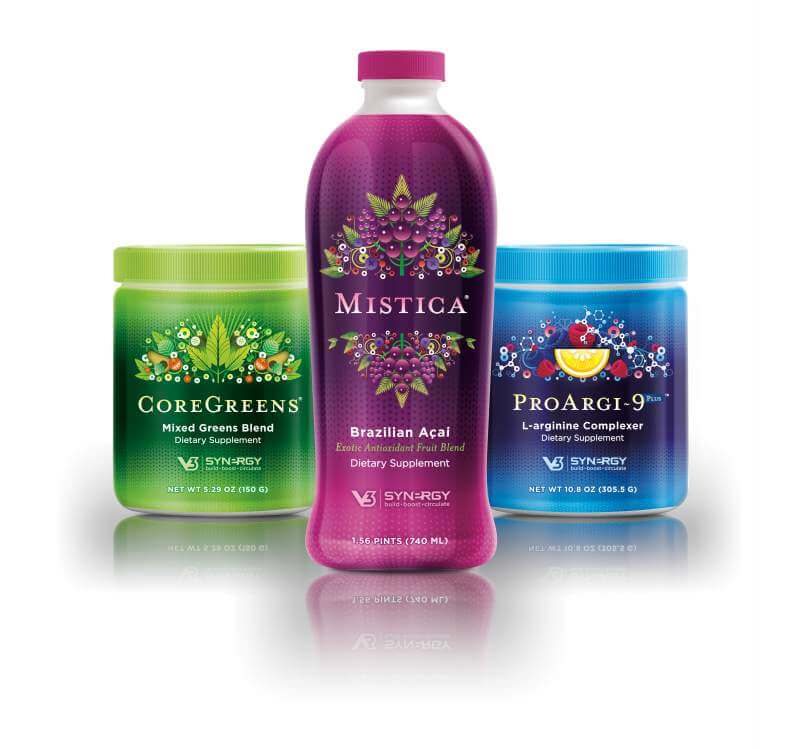 ProArgi-9 Plus is a top natural way to reduce blood pressure. It is also a great option to consider if you have high blood sugar or cholesterol, and you want to test a natural solution.
You can test it risk-free with Synergy's 90-Day 100% money back guarantee on your first order!
ProArgi-9 Plus creates ripple effects in the body. It provides many health benefits for people dealing with cardiovascular health issues.
ProArgi-9 Plus is also very well suited for healthy people. They usually want to improve their athletic performance or be more physically fit.
So, how to order ProArgi-9 Plus and other Synergy WorldWide natural products?
Instructions on how to order ProArgi-9 Plus or any other Synergy WorldWide products
Synergy WorldWide is currently in 28 countries in the world.
Click here to open my Synergy WorldWide distributor website
Step 1 – Select your country of residence
The first thing to do is to check if Synergy WorldWide has operations in your country. Synergy cannot ship products to countries where they are not allowed to operate.
Click on the downward-pointed arrow in the top left corner of your screen and select your country of residence in the list that opens up.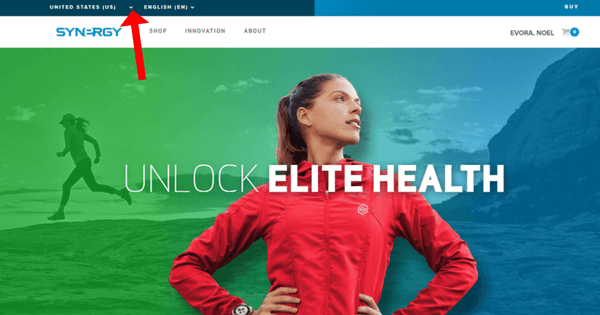 Step 2 – Buy wholesale
Click on BUY in the top right corner. A little window will pop up.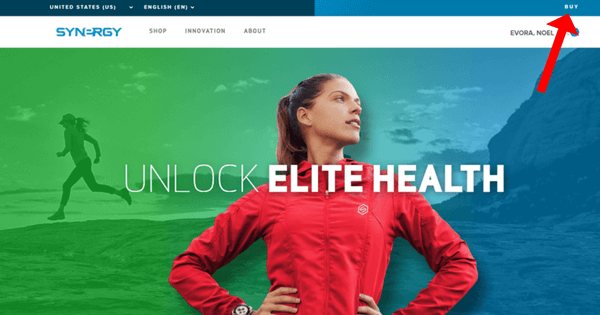 Click on the blue button Buy Wholesale to purchase as a preferred customer.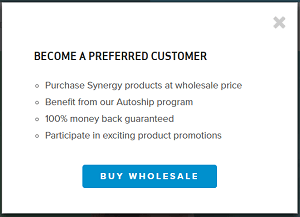 Step 3 – Enroll as a new customer on your first order
To enroll as a new customer, create your account. There are 3 options available to create an account with Synergy: Email, Facebook or Google+.
To sign up with an email, fill in your email address and password. You have to confirm both your email address and password before clicking on CREATE USER.
To sign up with Facebook or Google+, simply click on the appropriate button and follow the instructions.

Step 4 – Place your order
Select the product you want to order. If it's ProArgi-9 Plus, choose your favorite flavor and the number of packages (canisters or packs). You can choose from 3 flavors for ProArgi-9 Plus: Citrus Berry, Grape, and Mixed Berry.
At this stage, you can also select other Synergy WorldWide products. They are gathered in different categories depending on the product offering in your country.
Once your selection is made, add the item to your cart. You can set up a monthly autoship if you want, it's optional.
Step 5 – Payment
Provide your credit card details for your payment.
Step 6 – Review
Review and pay for your order.
Why not to buy ProArgi-9 Plus from Amazon or eBay
It is better to buy ProArgi-9 Plus or other Synergy WorldWide products from authorized distributors. You can also buy products directly from Synergy's website under the sponsorship of an authorized distributor.
Recently, many sellers are using sites like Amazon, eBay or other auction/shopping sites as platforms to sell Synergy's products.
There are three main reasons why not to buy from such sites.
Reason #1
In its Policies and Procedures document, Synergy WorldWide clearly states that "Team Members may not sell Synergy products on eBay, Amazon, or any other Internet auction/shopping site".
Team members (authorized distributors) selling Synergy's products on such platforms are not compliant with these policies and procedures.
Team members participating in such activities are subject to disciplinary measures from Synergy.
Reason #2
Synergy WorldWide operates a strong quality assurance policy. Synergy guarantees the potency, the purity and safety of each product it manufactures and sells directly to customers or through authorized distributors.
On top of this guarantee, Synergy also offers a 90-day 100% money-back guarantee on initial product orders. All subsequent orders are also protected.
A 90% money-back return is offered if the products have not been opened, used or damaged.
If a customer purchases products directly from a distributor, the products should be returned to the distributor. The latter issues the refund to the customer.
Then, the distributor requests a Return Merchandise Authorization (RMA) from Customer Service. Provided an RMA has been issued, he gets a refund or an exchange on the returned product.
Purchasing directly from Synergy prevents a lot of headaches to customers. Especially when comes time to request refunds.
Reason #3
The cost of one canister/box of ProArgi-9 Plus on Amazon or eBay is usually less than the cost of the same unit sold on Synergy's website. This is a huge incentive for customers looking for a better deal.
However, they are not aware that Synergy offers wholesale prices. The wholesale prices often beat the offering on Amazon or eBay.
Another point to consider is the following. Synergy WorldWide launched its customer rewards program in June 2014. Customers buying directly from Synergy get reward points for making purchases.
They also get points for referring new customers. Reward points can be redeemed for FREE Synergy Products. The customer rewards program is available only in Canada and the USA.
Click here to download the Customer Rewards Program flyer.
Where to buy ProArgi-9 Plus in Canada?
I'm an authorized distributor in Canada. Canadian residents can order directly from my distributor website. It is set up for the Canadian market.
Some Synergy products such as Synergy's weight management system, SLMsmart, are not available for Canadian residents from my distributor website. Canada is a Personal Import only country.
Orders coming from the US must be called into Synergy's customer service line: +1 (801) 769-7800. Please provide my ID# 1865207 for sponsorship. I will get a commission. Thank you for your support!
Disclaimer
Synergy WorldWide is not liable for any statement, omission, or misrepresentation on this website.
LAST UPDATED SEPTEMBER 9, 2018