If you have decided to read this post, you are certainly looking for an answer to the question: "Does ProArgi-9 Plus work?"
You have been using your home blood pressure monitor to check your blood pressure levels on a regular basis. The readings are indicating that your blood pressure levels are higher than normal. Therefore, you have been trying to find a natural way to reduce blood pressure.
It seems like every other day a miracle cure, supplement, or drug enters the picture. It promises to be the real deal and save the day. But all too often, those crumble under the lack of scientific evidence, potential side effects, and unrelenting patient expectations.
However, every so often one of those options shines and proves their worth. Often surpassing the healing abilities for which it was originally created. ProArgi-9 Plus has proven it deserves a reserved seat at the table with the latter group.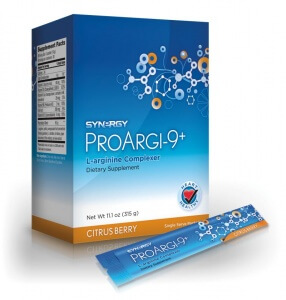 Before answering the above question, I will first answer a follow-up question.
Does ProArgi-9 Plus work for everybody?
In fact, it depends on what exactly you are looking to improve upon. Some people want to maintain their cardiovascular system in good health or improve their athletic performance.
Our bodies, genetics, health history, and current health condition are not the same. You have to try ProArgi-9 Plus at least for 90 days to see if it's the right product for you.
Clinical studies have proven that l-arginine can benefit the body in many ways when taken safely and in appropriate doses. ProArgi-9 Plus is formulated to help you get the greatest benefits of the essential amino acid.
By following the guidelines and using the product correctly, you can reverse many health issues and begin experiencing a healthier and happier life.

What is ProArgi-9 Plus?
ProArgi-9 Plus is a unique arginine supplement. It is an l-arginine complexer that is designed to aid and nourish the endothelial cells. These cells line all the cardiovascular system. It enhances the ability of the endothelial cells to produce nitric oxide. Nitric oxide is the main signaling molecule of the cardiovascular system.
ProArgi-9 Plus was formulated through human clinical evidence, rigorous clinical trials, and Nobel Prize-Winning Science. It is now showing positive outcomes. ProArgi-9 Plus is considered as one of the greatest nutraceuticals ever released.
The outstanding properties of l-arginine were authenticated by the 1998 Nobel Prize in Medicine. Since then, it has generated a furor of interest in the nutraceutical and pharmaceutical fields. The effectiveness of l-arginine as a therapeutic agent has been corroborated by thousands of scientific and clinical studies.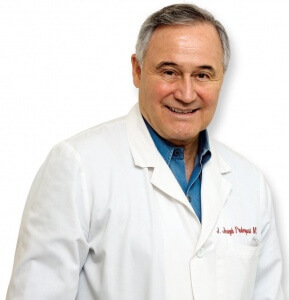 ProArgi-9 Plus was formulated by Dr. J. Joseph Prendergast in partnership with top l-arginine researchers.
Other cardiovascular experts have carried out pioneering research in the correct application of l-arginine in improving cardiovascular health.
These specialists have aided in the creation of the best l-arginine supplement in the market.
ProArgi-9 Plus is a uniquely palatable product. It provides sweeping health benefits and great support for the cardiovascular system. When you purchase this product, you will be providing your body with the much-needed ingredients for a healthy life.

What does ProArgi-9 Plus do?
This product works to increase general health by improving the cardiovascular system. ProArgi 9 Plus improves blood flow. Thus vital organs in the body get a good supply in nutrients and oxygen.
Numerous health problems which people face are circulatory-based. Therefore, a wide range of advantages and results have been observed by those individuals using this product. Below are a few of the observed benefits:
Maintains normal blood sugar and healthy blood pressure levels.
Aids in lowering cholesterol levels particularly triglycerides and bad LDL cholesterol.
Aids in optimizing blood flow throughout the body.
Plays an essential role in immune function, cell division, and cardiovascular health.
Supports healthy sexual performance by preventing erectile dysfunction.
Aids body systems and vital organs through the production of nitric oxide.
Fights the negative effects of premature cardiovascular aging.
May help in decreasing fat in the body, and in increasing muscle mass.
ProArgi-9 Plus improves blood circulation naturally. Many people have witnessed tremendous health improvements for various conditions such as: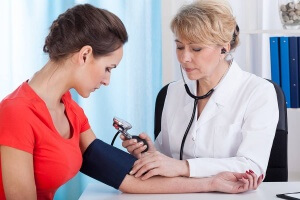 Atherosclerosis
Pulmonary hypertension
Kidney distress
Kidney failure
Inflammation in arteries
Neuropathy
Hemorrhoids.
What are the ingredients of ProArgi-9 Plus?
ProArgi-9 Plus comes in three flavors: grape, citrus berry, and mixed berry. It is made with quality ingredients by Nature's Sunshine Products (NSP).
NSP is an industry giant that develops and manufactures high-quality products. ProArgi-9 Plus has no synthetics, no genetically modified organisms, only whole foods.
A total of 262 quality insurance tests is performed during the manufacturing process of ProArgi-9 Plus.
Synergy WorldWide partnered with NSP in 2000 to produce top-notch natural supplements. ProArgi-9 Plus is Synergy WorlWide's signature product.
ProArgi-9 Plus combines the latest know-how and superior ingredients. These ingredients work together to enhance and protect the cardiovascular system and general health.
The ingredients included in ProArgi-9 Plus are listed below.
L-arginine – It is an essential amino acid which plays a crucial role in numerous physiological functions in the body. Nonetheless, this amino acid is widely known for its cardiovascular benefits. Inside the body, it is converted to nitric oxide.
This latter relaxes blood vessels and controls blood vessel flexibility and tone. It lessens stress on the heart, lowers blood pressure, and enhances circulation.
L-citrulline – This amino acid is metabolized to produce more l-arginine that in turn produces extra nitric oxide. It helps in optimization of blood flow throughout the body. It also promotes healthy energy levels.
Vitamin C – This vitamin is essential for a multitude of bodily functions and healing including protection against endothelial dysfunction, increased immune function, and once again, increased cardiovascular health.

Ribose – It is a naturally occurring sugar which has been comprehensively examined for its capability to improve the recovery of heart cells' energy compounds.
Ribose helps reduce pain and stiffness from exercise over-exertion, cardiovascular disease, and fibromyalgia. While the body converts it to sugar, Ribose may assist in creating extra cardiovascular energy.
Vitamin D3 – This vitamin is known to help in the absorption of calcium. However, new research shows that vitamin D3 can also play a significant role in maintaining a healthy cardiovascular function.
This vitamin inhibits inflammation. It has been shown that vitamin D3 lowers blood pressure by inhibiting the renin enzyme.
Vitamin K2 – This vitamin improves arterial and cardiovascular health. It plays a crucial role in the prevention of calcium deposits in the arteries. Vitamin K2 is a superior choice compared to vitamin K1.
Vitamin B12, Vitamin B6, and Folic Acid – These ingredients work together in decreasing homocysteine levels naturally. Heart attack, stroke, blood clot formation, and even the growth of Alzheimer's disease have been linked to elevated homocysteine levels.
Pomegranate – It has superior antioxidants referred to as ellagic acid and punicalagin. Pomegranate prevents LDL oxidation, improves endothelial NOS' activity (the enzyme which is responsible for turning l-arginine to nitric oxide) and supports arterial wall strength.
Red wine extract – It is rich in polyphenols, anthocyanin, and antioxidants that help in reducing LDL oxidation and protecting the heart.
Natural sweeteners – Each flavor incorporates a different type of sweeteners. The grape flavor uses monk fruit extract. Xylitol and sucralose are in ProArgi-9+ citrus berry.
In the mixed berry flavor are xylitol, natural citrus sweetener, a tiny amount of fructose (less than 200 milligrams of fructose per serving) and stevia leaf extract.
Does ProArgi-9 Plus work? Watch these testimonials
Many people have witnessed amazing changes in their health after trying ProArgi 9 Plus. You can watch some testimonials below.
Angelo – One of the 33 patients of the High Desert Heart Institute.
Dr. Sandberg – Tremendous results obtained by patients on ProArgi-9 Plus.
Tom – Blocked Heart Veins (Testimonial from his wife Judy).
Bob – High Blood Pressure and Cholesterol.
Scott – Cardiovascular disease.
Debora's mother – Stroke (Testimonial from Debora).
How to take ProArgi-9 Plus?
If you are taking ProArgi-9+ for the very first time, we recommend a conservative approach:
½ scoop (or single serve packet) daily for the first 3 days. It is recommended to begin gradually and build up as your body system re-adjusts.
1 scoop per day for the next 3 days. This is the therapeutic level.
1 ½ scoop daily starting on the 7th day.
You may adopt a more aggressive approach starting on day 7 to help heal the damage done to the endothelium. This is generally the case if you have other cardiovascular issues like high blood pressure, diabetes, or cholesterol concerns. Pick one of the following options:
1 ½ scoops twice daily
2 scoops twice daily (Dr. J. Joseph Prendergast's recommendation).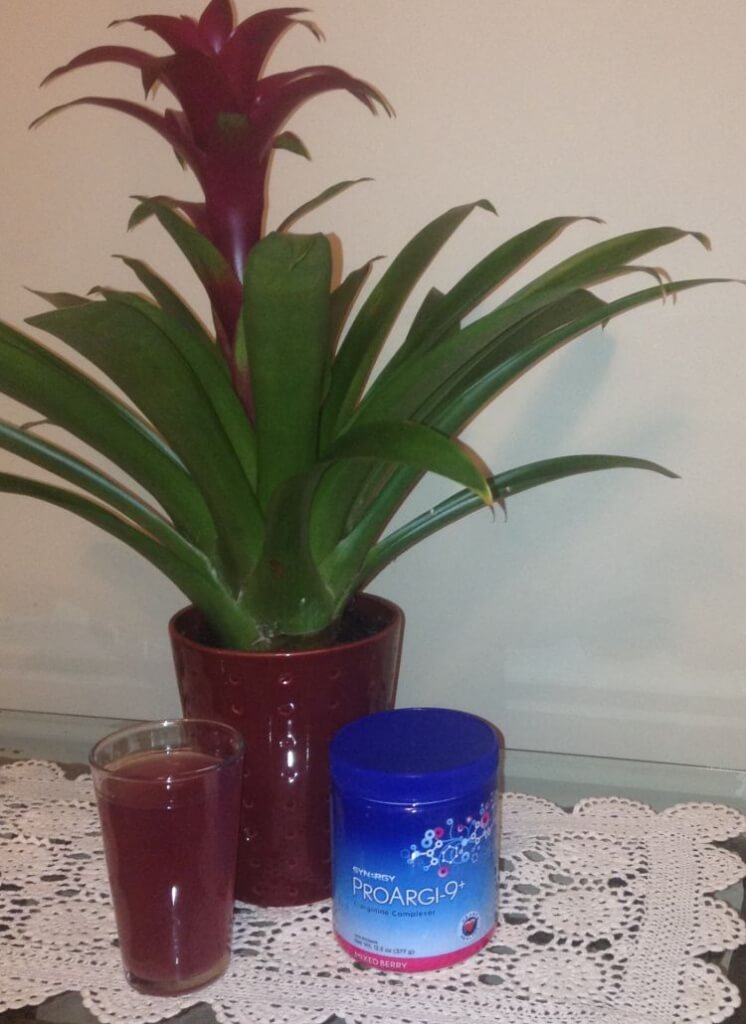 Every level scoop has 5 grams of elemental pharmaceutical grade l-arginine which is the case of the US serving.
The dosage recommendations above are then based on the US servings.
The dosage recommendations should be reduced in Canada as each Canadian serving has 6 grams of l-arginine.
There are also some differences in the amounts of l-citrulline (1,000 mg versus 270 mg) and vitamin D3 (2,500 IU versus 1,000 IU) between the US and Canadian servings.
For maximum benefit, it is better to take ProArgi-9 Plus on an empty stomach. You can take it 30 to 60 minutes before a meal.
This helps the body to absorb it without anything challenging its absorption. Certain amino acids from your food may compete with l-arginine for absorption. You can also take your dose in the evening, 30 minutes before going to bed.
Regardless of the amount you take, mix the powder with 8 ½ ounces (250 ml) or more of cold water. Mix it well so that it completely dissolves. Then drink the mix.
Every level scoop has 5 grams of elemental pharmaceutical grade l-arginine. In Canada, a serving has 6 grams of l-arginine. The minimum amount of l-arginine that produces a therapeutic effect is 5 grams. Using more arginine will result in quicker results.
After a period of 3 months, you may slowly lower your dosage to reach a maintenance dose. People are different and the maintenance amount can only be found by trial and error.

What are the side effects of Proargi-9 Plus?
Many people using ProArgi-9 Plus experience side benefits.
They sleep better or are less constipated. Most of the time, people feel an increase of their general well-being.
The conservative approach usually prevents the occurrence of side effects.
Some individuals experience a bit of pressure in the head resembling a headache. This is heightened oxygenation of blood flow to the brain. It will disappear when the body gets used to it once again.
Some individuals may experience loose stool or diarrhea. If these intestinal symptoms don't subside with regular use, you may reduce gradually the dosage you take in one shot until it eventually ceases. Then, once again increase slowly the dosage until you get the right amount.
Another solution is to mix your dose in 18 ounces (a little over 500 ml) of water. Instead of drinking it all in one shot, you may sip a little bit of the mix over 2 to 3 hours.
This simple solution prevents a spike in nitric oxide production. It is this spike that triggers a bowel movement.
Most people get accustomed to the laxative action of xylitol with regular use. If you find that xylitol upsets your stomach, try the grape flavor. It does not use xylitol.
Precautionary measures
If you are taking antihypertensive medications, be aware that l‑arginine may produce an additive effect.
This may induce hypotension (low blood pressure). You should closely monitor your blood pressure levels if you are also taking blood pressure pills.
It is advisable to follow your doctor's guidance as you may need to adjust your medication dosage. Always start with a low dose of ProArgi-9 Plus.
You may slowly increase your dosage while monitoring your blood pressure levels. Two hours should elapse between your meds and your ProArgi-9 Plus supplementation.
How to order ProArgi-9 Plus?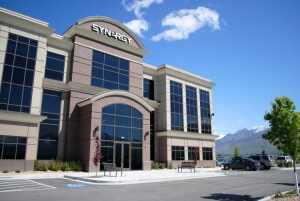 Synergy WorldWide is in 28 countries. It offers high quality and scientifically proven products.
Synergy WorldWide is backed by network marketing herbal-health giant NSP since 2000.
I have shared with you the discovery of a natural product, based on Nobel Prize winning medical research.
It significantly improves cardiovascular health and human performance. The last question is: "would you try that product for 90 days, on an unconditional money back guarantee?"
I have and I love the results!
You can test ProArgi-9 Plus risk-free with Synergy's 90-Day 100% money-back guarantee on your first order!
Click here for information on the step by step instructions on how to order ProArgi-9 Plus.
Do you want to stay in touch and receive useful tips?
"LIKE" my Facebook page Discover ProArgi-9 Plus.
Note: I'm an independent distributor of Synergy WorldWide products. I will receive a commission if you decide to purchase any item directly from Synergy's website using my sponsorship. I'm forever grateful for your support. Thank you!
Disclaimer
The information provided here should not be use as a substitute for professional medical advice or medical exam. These statements have not been evaluated by the Food and Drug Administration.
This product is not intended to diagnose, treat, cure or prevent any disease. Always consult and use this product under the supervision of a qualified medical doctor.
Synergy is not liable for any statement, omission, or misrepresentation on this website.
LAST UPDATED JANUARY 20, 2019