I have created this page as a resource page that you can always come to for all of your diet and nutrition needs. This page will be updated whenever I learn about a new product and feel it's worth sharing with my audience. Please bookmark this page for future reference.
Disclosure: Most of the links below are affiliate links. They don't generate an additional cost to you. I will earn a commission if you click on them and decide to make a purchase. I recommend the products on this page because they are good quality products, helpful and useful. If you truly feel that a product is a right fit for you and will help you achieve your goals, then go ahead and make a purchase. Otherwise, don't spend any money on any of the products on this page.

---
SLMSmart – SLIM, LOSE AND MAINTAIN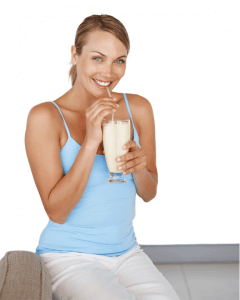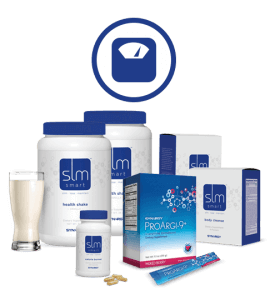 If you want to take control of your weight, Synergy WorldWide has developed SLMSmart, a powerful weight loss management system with an IQ.
This weight loss management system focuses on three core components: essential foods, high-quality products, and exercise.
The SLMsmart products listed below contain carefully-selected ingredients:
Health Shake (replaces up to two meals per day);
Crave Control (fights cravings and hunger);
Calorie Burner (provides energy, supercharges your metabolism);
ProArgi-9 Plus (boosts lean muscle mass, optimizes blood flow);
Body Cleanse (helps your body remove toxins).

Click through here for more information on SLMsmart.

How to buy SLMsmart – Click here.

---

---

NITRIC OXIDE THERAPY USING PROARGI-9 PLUS

ProArgi-9 Plus is a top-notch nitric oxide supplement. It combines two essential amino acids, l-arginine and l-citrulline, specific vitamins, natural flavors, and low glycemic sweeteners to improve health and general well-being.

Nitric oxide therapy is used as a natural way to reduce high blood pressure. Nitric oxide is a cell signaling molecule crucial for cardiovascular health. The amino acid l-arginine converts to nitric oxide in the body. Through the production of nitric oxide, this amino acid helps increase vasodilatation which is the natural process that relaxes blood vessels.

As the amino acid l-citrulline breaks down in the body, it slowly converts to l-arginine. This allows a slow and extended release of the primary amino acid for potential heart, sexual, and prolonged exercise-related benefits.

Vitamins D, K, and C are essential for a multitude of bodily functions and healing, including stress reduction, bone density, increased immune function, and once again, increased cardiovascular health.

Enhances blood flow throughout the body.

Supports cardiovascular health through the production of nitric oxide.

Helps reduce LDL oxidation.

Supports healthy sexual performance.

May aid in decreasing body fat and may help increase muscles mass.

Combats the negative effects of premature cardiovascular aging.

Discover ProArgi-9 Plus Facebook Page – Click here

How to order ProArgi-9 Plus – Click here

Does Synergy WorldWide has operations in my country? – Click here to find out

DISCLAIMER: These statements have not been evaluated by the Food and Drug Administration. This product is not intended to diagnose, treat, cure or prevent any disease.

---

---

WHERE TO BUY SPIRULINA?

Have you tried spirulina? This superfood is a true nutritional superstar.

Learn how to get spirulina in your diet and what the potential side effects are.

If you really want to enjoy spirulina benefits, you can buy high-quality spirulina.

Different brands are available for you to choose from. Spirulina comes in powder form or tablets.

And you have the choice between certified organic or pure Hawaiian spirulina.

---

---

WHERE CAN I BUY CHLORELLA?

Chlorella is a freshwater green alga. Most people don't have easy access to living chlorella. Therefore, it is often taken in powder or pill form. The good news is that it maintains many of its best health benefits in powder or pill form.

Putting chlorella powder in your morning smoothie is a great way to start your day. This big boost of high-quality protein will ensure your brain is functioning at top capacity.

---